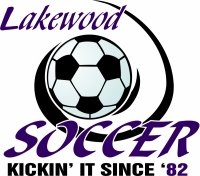 The subscription due date is originating up soon the fall season of Lakewood Soccer Association's Saturday Soccer program.
The deadline is Friday, July 31. On-Time Registration price is $55 the fall period, or $100 when it comes to fall and springtime periods. LSA nevertheless will take registrations following the July 31 deadline, but they are at the mercy of a $20 late fee.
There are a few methods to signup. Look at the "Saturday" web page of LSA's internet site, and you may sign up with credit cards online. In addition can print a subscription kind through the site and mail it to united states, you can also stop at the Madison branch for the Lakewood Public Library from 3 p.m. to 5 p.m. on Saturday, July 11th or 25th, to register face-to-face. Payments on in-person registration must be created by check or money.
LSA's eight-week period of games starts Saturday, August 29th. Games are played at Memorial Field in Metroparks on Saturday mornings at four time slots: 8:30 a.m., 9:45 a.m., 11 a.m. and noon. Schedules are posted on the website about per week ahead of the period begins.
Registration is open to people age 4-14. Almost 600 kids of ability levels played on 45 co-ed groups, coached by moms and dad volunteers, during springtime period. LSA has actually operate a recreational soccer system for more than three decades.
For individuals who register for the autumn period, team assignments is going to be emailed for them during the few days of August 15. Team techniques and league-wide footskills - U5 and U6 basics with mentor Joe Julian, and U7-U14 footskills with coach Attila Nagy - will start in belated August.
If you have questions, kindly phone Saturday Soccer commissioner Scott Suttell at 216-926-8702.
John Hueter
Treasurer of Lakewood Soccer Association
Find out more on Sports