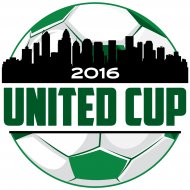 Please take our invitation to take part in the 2016 United Cup Tournament delivered by Charlotte United FC. This can be a USSF sanctioned invitational event through United States Club Soccer. All teams must be in great standing due to their state and local associations. A minimum of three (3) games tend to be assured. Games should be held at many different soccer venues within the Charlotte, NC and Rock Hill, SC areas the week-end of April 15-17, 2016.
The Charlotte Independence welcomes the United Cup!
The Charlotte Independence invite all teams participating in the United Cup to become listed on united states for our match resistant to the Charleston power on Saturday, April 16th. Use the possibility to gather with your team after on a daily basis of games and learn from watching specialists from the industry.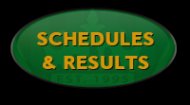 The Independence's stadium is found at Ramblewood Soccer Complex plus the online game will start at 7:00pm. Remain before the final whistle for a chance to meet with the group and get autographs from your preferred players! Teams taking part in the tournament will receive an exclusive admission price of $7 per person ($15 price). These passes are for sale to people, coaches and people involved in the tournament. To receive the competition discount price, seats must be pre-ordered. This offer will not be on game day. To purchase passes, please get coach or staff supervisor call Patrick O'Leary at (704) 206-1520.
Parking Ideas for Ramblewood Soccer Complex
Ramblewood Stadium is based at . A limited few parking spots will likely to be available on site at a price of $10.00 per vehicle (money or credit accepted). Parking lots will open for Charlotte Independence parking at 5:00pm. A shuttle coach will also operate through the Sharon Road West light rail section to Ramblewood Stadium and straight back beginning at 5:30pm. The container workplace and Will Phone available at 5:00pm. Stadium gates open at 5:30pm and kickoff is scheduled for 7:00pm.