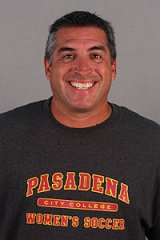 Pasadena City College
Ladies Soccer
REGGIE RIVAS
Head Mentor
Year at PCC: fifth Period
Head Coach: 3rd Season in 2015
Profession Record: 12-18-11, 8-13-7 in SCC
Coach Phone: 626-585-3161
Reggie Rivas comes into his 3rd period as Lancers women's soccer mind advisor. Since joining the PCC family members as an assistant advisor last year, Rivas has taken power and passion into task and a has promoted this program as a premier competition within the high-level South Coast Conference.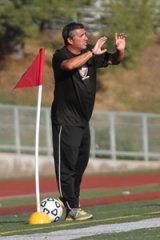 "I'm excited to obtain the opportunity to help operate an evergrowing PCC women's football program, " Rivas stated. "We reached a key plateau by simply making the playoffs in 2012 and finishing conference runner-up. The past two years have aided myself learn the necessity for depth in recruiting, and we also need a break-out 12 months for the Lancers in 2015."
Rivas features a thorough football back ground, including their work as the president and vice-president of functions when it comes to preferred Crescenta Valley Soccer Club (CVSC). Rivas has actually produced numerous college-bound players through club, created in 2001, one of those being Southern Coast meeting leading objective scorer Nancy Nunez from 2012 PCC second-place staff. All three of this Lancers' all-conference first staff alternatives had been previous CVSC members in Nunez, team-leading things scorer Vanessa Capra, and defender Hallie White.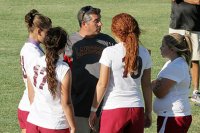 Defenders Heather French and Danielle Busta had been chosen All-SCC Second Team along with the state's finest finishers in header expert and midfielder Cassandra Saavedra, just who scored 13 objectives in '12. In 2013, Rivas led the development of All-SCC very first Team alternatives in forward Amanda Papac and midfielder Cassandra Orozco, as well as Second Team summit selections in defender Bailey Shaw and midfielder Lizbeth Rodriguez.
In 2002, Rivas ended up being head mentor regarding the Crescenta Valley tall girls team, a squad that finished as the runner-up in the CIF Southern part Division II playoffs. In 2 head coaching stints at CVHS, Rivas produced an 89-24-17 record, including back-to-back Pacific League games in 2009-2010. He had been known as Pacific League Coach of the Year this year. He additionally served as an assistant mentor for UCLA's women's staff back in 2002.