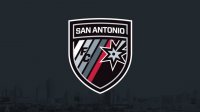 Click to expand
San Antonio FC/Twitter
The recently unveiled San Antonio FC logo.
The identification crisis of San Antonio's brand new pro football club has ended.
Spurs Sports and Entertainment unveiled the United Soccer League team's title, logo design and first player signings yesterday evening in the AT&T Center, dubbing the club "San Antonio FC."
The team explained in a development release the eponymous title "solidifies San Antonio's hometown origins, and proudly represents the town one of the growing football tradition in the country. FC frequently signifies Soccer Team in groups throughout the world, and particularly in Mexico, Spain and Germany, that are historically connected to the origins of San Antonio together with Southern Texas area."
click to expand The club's logo design features an advertising associated with town's title above a spur (reminiscent of another regional sports group you could have heard about) and five diagonal rings fading from white to grey to red. The five stripes tend to be meant to symbolize the five limbs for the armed forces — an homage to San Antonio's "Military City U.S.A" nickname.
The team's alternative would be to complete its roster before its opening online game against Seattle Sounders FC 2 on Sunday, April 4. The team announced four new signings on Thursday evening: goalkeeper Matt Cardone and midfielder Rafael Castillo, both of whom played the San Antonio Scorpions, midfielder Victor Araujo and defender Max Gunderson. Araujo and Cardone played soccer at Trinity University, and Gunderson played when it comes to University of Incarnate Word.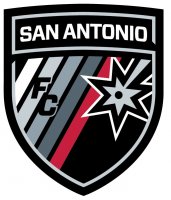 Today, the group is holding available tryouts. And there are lots of slots to fill.
"Does anyone play center ahead?" SAFC head advisor Darren Powell requested the group within unveiling.
Here are a few for the social networking reactions from the unveiling, also to the new title and logo design :
San Antonio FC ain't also bad of a name tbh. Interesting logo also...
— Joey Barrett (@JoeyBarrett82) term in the street is FC will are a symbol of battling Chupacabras, it is more colorful than San Antonio football club— John Montoya (@Montoya_Aragon) feel when they just had "San Antonio FC" towards the top and centered the spur it would look a lot better— Anthony Jennings (@soccer_engineer) — San Antonio FC (@SAFCUSL)